Alongside my role within NRG's Search & Selection practice, I have for a couple of years now also been NRG's Diversity Champion, looking at how we promote a wholly inclusive mindset both within our team and when attracting talent for our clients. I am therefore always considering my work through a lens of Inclusivity.
This has translated to a series of networking and thought leadership sessions where we've had a number of really interesting leaders talking about their experience of inclusiveness and belonging within the workplace. Our Diversity, Inclusion and Belonging in the NE group has over 200 members on LinkedIn.
We have covered a wide range of topics including ethnicity, religion, sexuality, ex-offenders, neurodiversity and gender. Our last session focussed on the menopause, which was really revealing given how it affects 50% of the working population in the later stages of their working lives, however statistics suggest that only 3% of businesses have specific support plans in place. The session is available to watch via our YouTube channel.
In other sessions we haven't yet focussed specifically on gender bias – I think the reason is that, comparatively speaking, there is much more positivity around gender equality when contrasted to even 10 or 15 years ago. Women have rightly established not just legal backing but also the right to be treated equally in terms of progression, respect and reward.
The biggest learning I've had since becoming so involved with our D&I group is how it feels to be in one of the many under-represented groups. I am a white, heterosexual male with two grown up sons – I have therefore never really felt the disadvantages of what it's like for me, or my children, to be excluded from opportunities or for our progress to be held back because of a particular characteristic.
International Women's Day 2022 celebrates the success, progress and achievements that women have made and are making in the workplace. This year's message is #BreakTheBias aimed at eliminating bias within communities, the workplace, schools, colleges and universities.
The theme poses the question: imagine a gender equal world. A world free of bias, stereotypes, and discrimination. A world that is diverse, equitable, and inclusive. A world where difference is valued and celebrated.
Essentially, we're not there yet. Yes, progress has been made but there are still examples of poor behaviour and lack of understanding and even illegal practices in the workplace. Hopefully none of you reading this will have the misfortune to be employed, studying or living day to day with that kind of unfair level of gender bias - or any other bias for that matter. But we would be naïve to think it doesn't happen. Work absolutely still needs to be done.
So we should celebrate IWD 2022 #BreakTheBias as an opportunity to maintain a positive, progressive and inclusive mindset in relation to gender and specifically the opportunities women have to progress their careers unhindered by unfair and outdated elements of bias.
And for those that are reading this thinking that men don't have a separate International Men's Day, they do, it's the 19th November. It was founded in 1999 by Dr Jerome Teelucksingh, a history lecturer at the University of the West Indies in Trinidad Tobago who wanted to primarily honour his father's birthday. Do I need to say any more?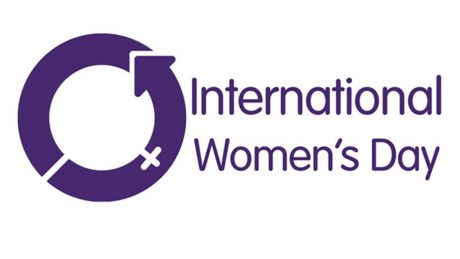 ​