​For June's virtual meetup we have Julie Wilson from Northumbria Uni speaking on 'Culturally Inclusive Workplaces' on 9th June at 10am via Zoom.
In this forum, we will take a holistic view of what employers need to consider and act upon to remove systemic barriers within our workplaces, to ensure that people are supported through the whole lifecycle of their time with an organisation from their first interactions as an applicant, to the time they leave.
What are the key, practical things that we can do to create a culture where people feel valued and are truly supported to progress?

Date: Thursday 9th June
Time: 10am – 10.45am
Where: Zoom
Register your interest in attending here.

About Julie

Julie has extensive experience as an EDI and HR practitioner, with over 20 years working in Higher Education in the North East. She has a genuine interest in making workplaces fairer and more equitable for people from all backgrounds and with all characteristics so that they can achieve their potential, have fulfilling careers and be happy and comfortable at work without compromising their wellbeing and mental health.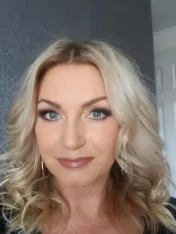 About Diversity, Inclusion and Belonging in the North East
Diversity, Inclusion and Belonging in the North East is a group set up as a safe place for business leaders in the North East to discuss and share ideas as they start, or continue, their journey towards creating a fully inclusive workplace where everyone feels they belong. For further information and to register your interest in attending please email Catherine Hingston at catherinehingston@nrgplc.com